Feb

21
Tags
Related Posts
Share This
ZENAWAKE – A BETTER ALARM CLOCK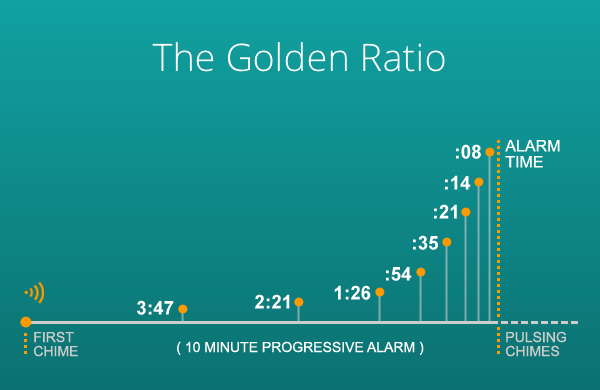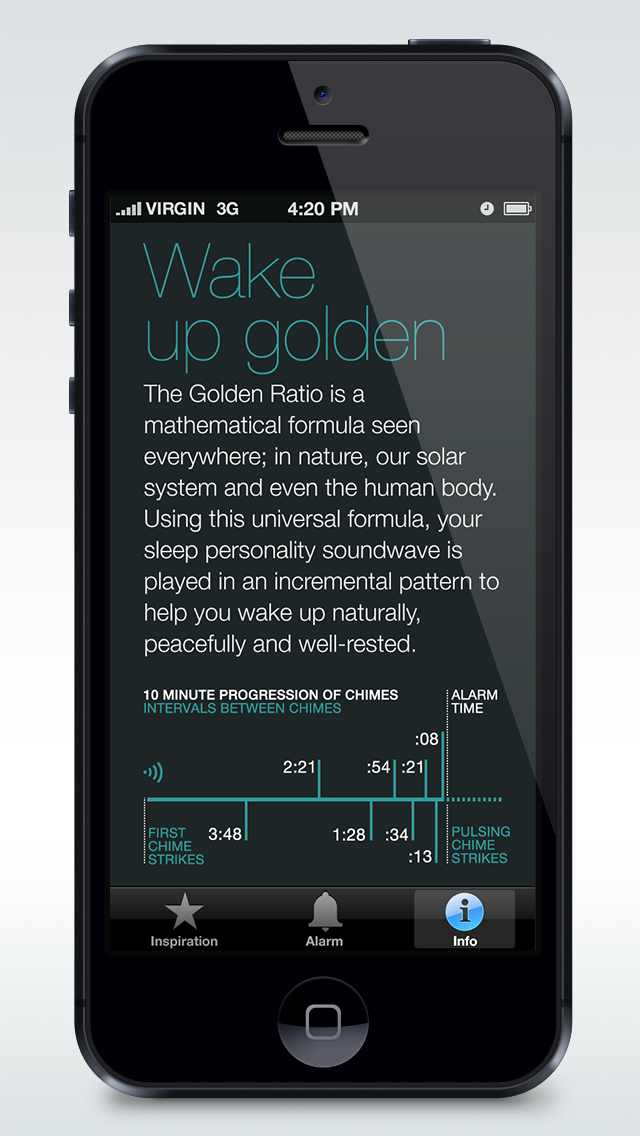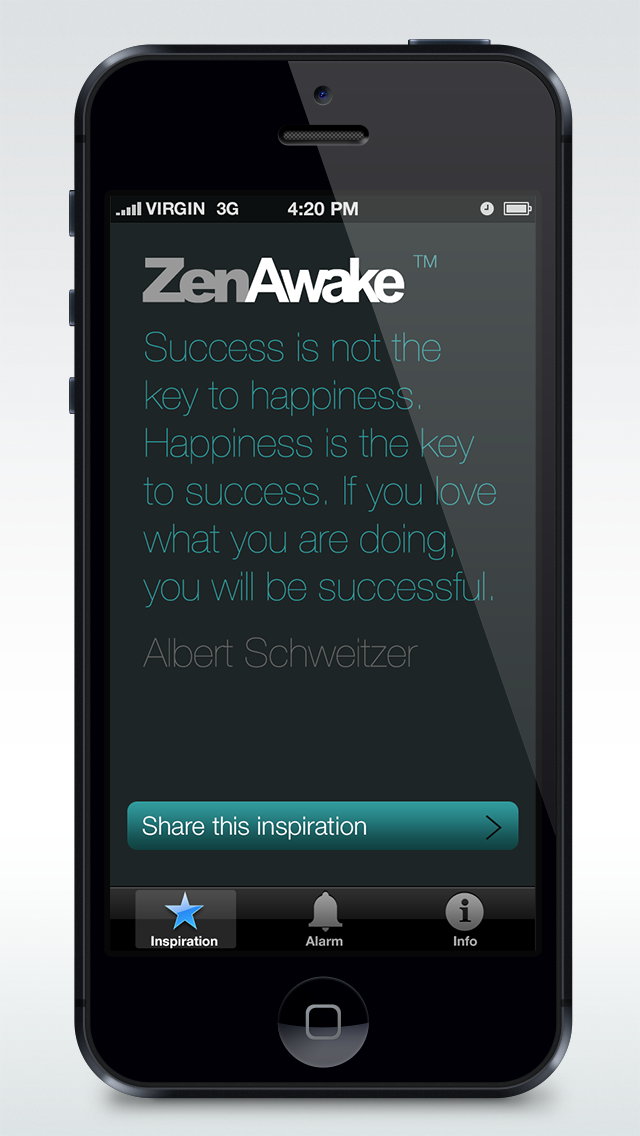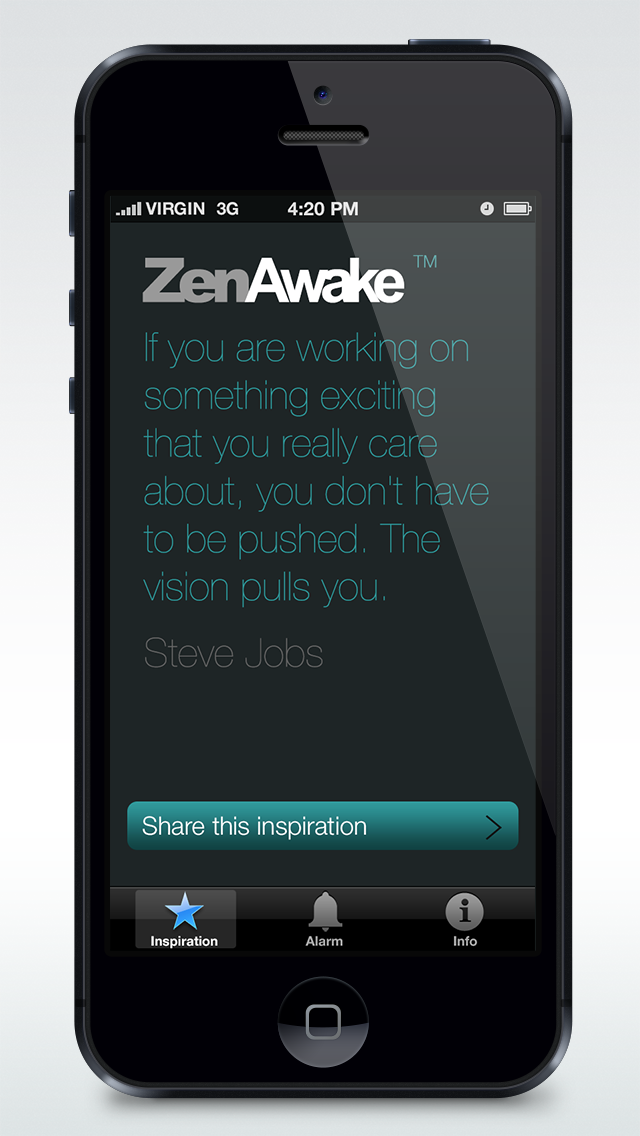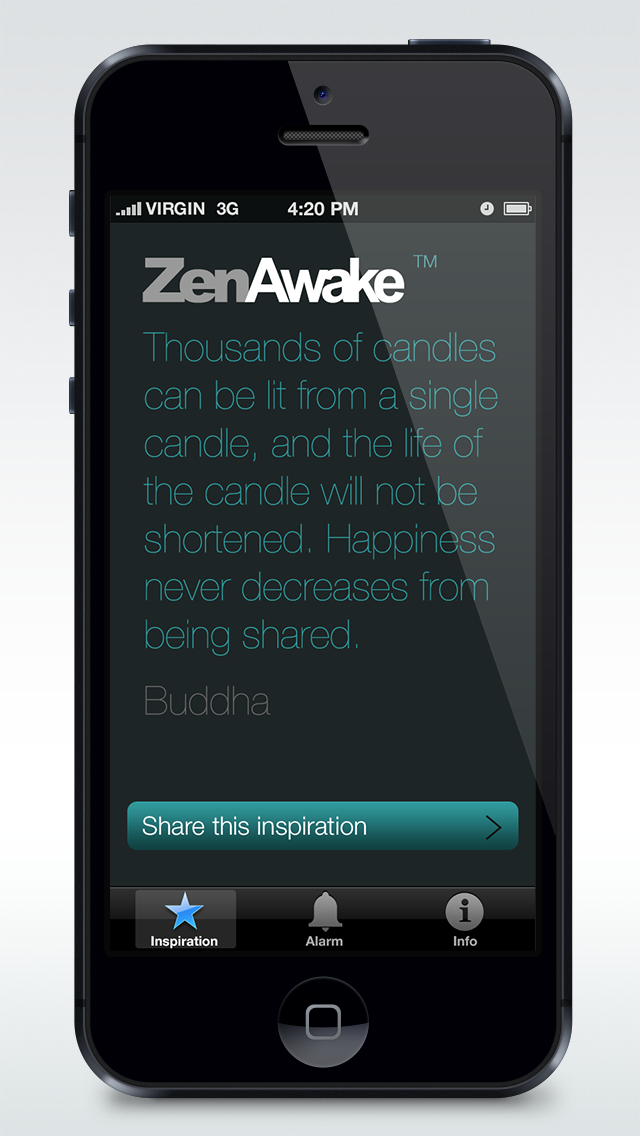 ZenAwake – A better alarm clock. Take a moment and picture your morning routine. That hideous sounding alarm clock, rolling out of your soft warm bed onto a cold hard washroom floor – ugh, we all dread it! Luckily the team at Bright Ideas has made an alarm clock designed to take the grunts and groans out of your mornings.
The ZenAwake iPhone Alarm Clock wakes you up peacefully and naturally. Forget the annoying sounds of your traditional alarms clock, ZenAwake uses the sounds of Ancient Tibetan Singing Bowls to wake you up. These sounds resonate just enough to stir you out of sleep and into a waking consciousness.
The alarm clock rings to the mystical proportions of The Golden Ratio; thats the same ratio our bodies grow to, the same ratio the ancient pyramids are built on, and the same ratio seen countless times throughout nature. This progressive-wake feature lets you rise naturally over a 10min period, so you'll never be startled awake again.
And if thats not enough, ZenAwake tops your morning off with a Inspirational Quote from the wisest minds to ever live, wisdom from the likes of the Buddha, Einstein and Ghandi.
So if the idea of waking up like a Buddhist monk gets you excited, go ahead and download the $1.99 ZenAwake iPhone Alarm Clock!